Journal of Economics and Public Finance (JEPF) is an international open-access journal published by Scholink. The aim of JEPF is to provide a platform for academics and practitioners all over the world to share latest advancements in different areas of economics and finance.

We would welcome scholars and researchers engaging in the related field to submit your manuscripts to JEPF. Both of online submission and E-mail submission (jepf@scholink.org) are acceptable.

JEPF is dedicated to publishing high quality theoretical and empirical manuscripts studies in the field of economics and finance, which covers, but is not limited to the following areas:

International Economics
Economic Growth
Public Finance
Corporate Finance
Economic Indicators
Economic Policies
Industrial Economics
Financial Contracts
Financial Engineering
Financial Institutions
Financial Management
Financial Markets

Index/List

Academic Journal Articles
Bielefeld Academic Search Engine (BASE)
CiteFactor
CrossRef
Directory of Research Journals Indexing (DRJI)
EconBid
EconPapers
Electronic Journals Library (EZB)
Globethics.net
IDEAS
Journalseek
JournalTOCs
Open J-Gate
Publons
Refseek Academic Search Engine
ResearchBib
Scientific Indexing Service (SIS)
The Scientific Literature Database (Scilit)
Standard Periodical Directory
WZB Library

Open access: Journal of Economics and Public Finance is available online to the reader "without financial, legal, or technical barriers other than those inseparable from gaining access to the internet itself."

Peer review: Journal of Economics and Public Finance takes peer review policy. Peer review is the evaluation of work by one or more people of similar competence to the producers of the work (peers).

 

 
Journal Publishing Flowchart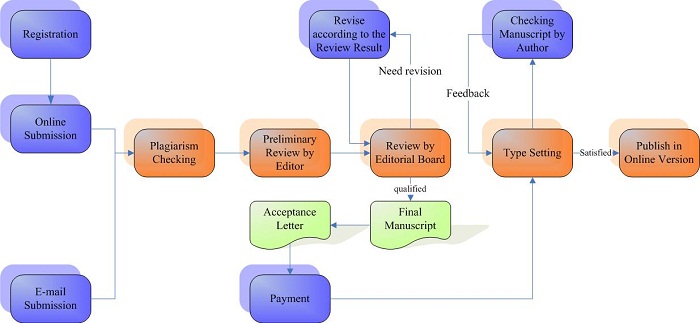 Announcements
Call for Papers for Vol. 9, No. 4, December 2023

We are calling for submission of papers for Vol. 9, No. 4, December 2023.

All submitted articles should be original and must not be under consideration for publication elsewhere.

Please submit your manuscripts online. You may also e-mail submissions to jepf@scholink.org

Posted: 2023-08-23

Recruit Reviewers

If you are interested to be a reviewer, we welcome you to join us. Please download and finish the application form at

http://www.scholink.org/doc/Application%20Form%20for%20Editorial%20Board%20Members.doc

Then send the completed application form to the editor: jepf@scholink.org.

Please pay attention to the basic requirement to reviewer:

1.    Possess a doctorial degree.

2.    Research area is relative to the subject of journal.

3.    Proficiency in English.

Posted: 2020-03-03
Vol 9, No 4 (2023)
Journal of Economics and Public Finance Vol. 9, No. 4, 2023, Online Version First
Table of Contents
Articles
| | | |
| --- | --- | --- |
| | Qingqiao Huang, Liushuang Meng, Bin Wang | p17 |