Modern Management Science & Engineering (MMSE) is the first journal of Scholink in the field of management. The mission of MMSE is to provide a high-level platform for experts and scholars all over the world to share their latest ideas of management and foster the prosperity of the discipline.

In order to give all researchers equal opportunity to share their ideas, MMSE adopts double-blind peer-review. Besides, MMSE is an open access journal, which means readers may download the articles of MMSE for free.

MMSE focuses on scholarly research and practical experience of a wide range of research areas including Industrial Engineering, Management Information Systems, Engineering Management, Project Management, Management Science, Logistics and Supply Chain Management, Logistics Engineering and other relevant fields.

We would welcome scholars and researchers engaging in the related field to submit your manuscripts to MMSE. Both of online submission and E-mail submission are acceptable.

Keywords: Management Strategy, Decision Making, Manufacturing Systems, Logistic System, Facilities Planning, Cost Analysis, Engineering Economy, TQM, QC, 6Sigma, 5S, JIT, TPM, Management Information Systems, Human Factor Engineering, Human Resources, Remodelage Tissulaire

------------------------------------------------------------------------

Open access: Modern Management Science & Engineering is available online to the reader "without financial, legal, or technical barriers other than those inseparable from gaining access to the internet itself."

Peer review: Modern Management Science & Engineering takes peer review policy. Peer review is the evaluation of work by one or more people of similar competence to the producers of the work (peers).
Journal Publishing Flowchart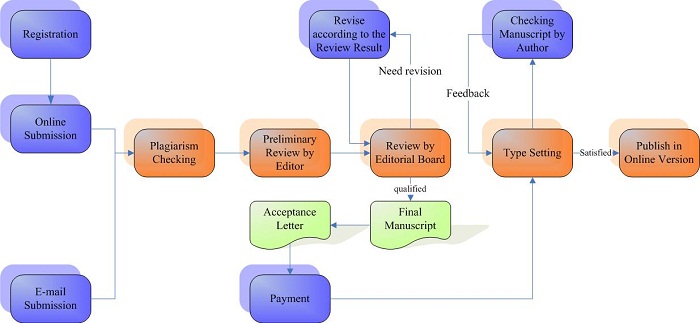 Vol 5, No 2 (2017)
Modern Management Science & Engineering, Vol.5, No.2, 2017, Online Version First
Table of Contents
Articles
| | | |
| --- | --- | --- |
| | Anthony K. Danso, Eric P. Tudzi, Dr. Kofi Kofi Agyekum1 | p11 |
| | | |
| --- | --- | --- |
| | Sese Tuperekiye E., Zuokemefa Enebraye P., Yerikema Paul jnr | p26 |