Medical Science & Healthcare Practice (MSHP) is the official open access journal ofScholink. In order to give all researchers equal opportunity to share their ideas, MSHP adopts double-blind peer-review.

We welcome scholars and researchers engaged in the related fields to submit their manuscripts to MSHP. Both of online submission and E-mail submission (mshp@scholink.org) are acceptable.

-----------------------------------------------------------------------
The journal includes, but is not limited to the following fields:

Medicine
Nursing
Dentistry
Nutrition
Medical Sciences
Health Sciences
Cancer Research
Healthcare Practice
Family/Hospital Care
Otorhinolaryngology
Physical Medicine & Rehabilitation
public Health
Community Health
Behavioral Health
Health Policy
Health Service
Health Education
Health Economics
Health Protection
Environmental Health and other relevant field

-----------------------------------------------------------------------

  Index/List/Archive

Open J-Gate
CNKI-Scholar
WorldCat
LinkedIn
ResearchBib
academia.edu
Bielefeld Academic Search Engine (BASE)
Refseek academic search engine
Yahoo
Library and Archives Canada
Lockss
PKP Open Archives Harvester
Google Scholar
AMICUS
Canadiana
Standard Periodical Directory
Base Search

Open access: Medical Science & Healthcare Practice is available online to the reader "without financial, legal, or technical barriers other than those inseparable from gaining access to the internet itself."

Peer review: Medical Science & Healthcare Practice takes peer review policy. Peer review is the evaluation of work by one or more people of similar competence to the producers of the work (peers).
Journal Publishing Flowchart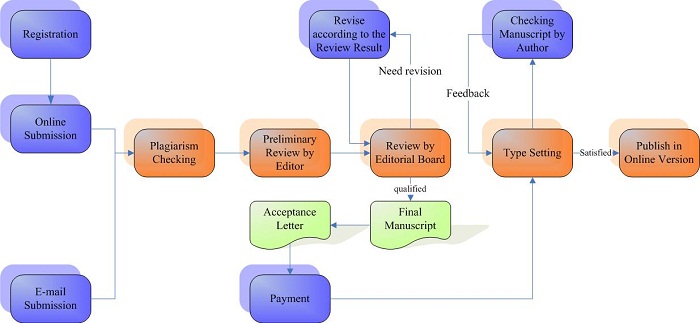 Announcements
Author Publication Fees

Article Publication: 300.00 (USD)

Book Review, Study Protocol, Case Study,  Short Communication, Short Research Report (Within 2000 Words): 200 (USD)

If this paper is accepted for publication, you will be asked to pay an Article Publication Fee to cover publications costs.

Posted: 2016-12-30

Call for Papers

We are calling for submission of papers for Vol. 3, No. 1, 2019. Please submit your manuscripts online. You may also e-mail submissions to mshp@scholink.org

Posted: 2016-12-27
Vol 3, No 2 (2019)
Table of Contents
Articles
| | | |
| --- | --- | --- |
| | Steven Kertes, Valentina Fillman, Brandon Krawczyk, Logan Hirsch, Allison Martin, Phillip Noble, Thomas M. Clark, Aleczander Battelle, Joseph O'Sullivan, Don Johnson | p34 |
| | | |
| --- | --- | --- |
| | Isah Balarabe Adamu, Azeez Shareef Ayotunde, Kehinde Joseph Awosan, Edzu Usman Yunusa | p47 |
| | | |
| --- | --- | --- |
| | Hanan Elzeblawy Hassan, Soheir Sobhy, El-Sayed Rakha, Iman El-Khayat | p56 |