Research in Agriculture (RA) is an international open-access journal published by Scholink. The journal aims to provide a high-level platform for scholars and researchers all over the world to share latest findings and views about agriculture.

We would welcome scholars and researchers engaging in the related field to submit your manuscripts which are complete unpublished and original works and not under review in any other journals to Research in Agriculture. Both of online submission and E-mail submission (ra@scholink.org) are acceptable.

The journal covers all areas of agriculture such as:

General & Introductory Agriculture
Agriculture & Ecology
Tropical Agriculture
Land use
Plant science
Plant breeding
Plant fertilization
Agricultural economics
Crops
Animal Agriculture & Science
Food science
Soil science

Index/List

Academia
Academic Journal Articles
AMICUS
Bielefeld Academic Search Engine (BASE)
CNKI Scholar
CrossCheck
CrossRef
Cosmos Impact Factor
Directory of Research Journals Indexing (DRJI)
Electronic Journals Library (EZB)
Google Scholar
Journalseek
JournalTOCs
Library and Archives Canada
Linedin
LOCKSS
NewJour
Open J-Gate
PKP Open Archives Harvester
Refseek academic search engine
ResearchBib
Scientific Indexing Service (SIS)
Standard Periodical Directory
Universal Impact Factor
WorldCat
Yahoo
Zeitschriftendatenbank (ZDB)

Open access: Research in Agriculture is available online to the reader "without financial, legal, or technical barriers other than those inseparable from gaining access to the internet itself".

Peer review: Research in Agriculture takes peer review policy. Peer review is the evaluation of work by one or more people of similar competence to the producers of the work (peers).

 
Journal Publishing Flowchart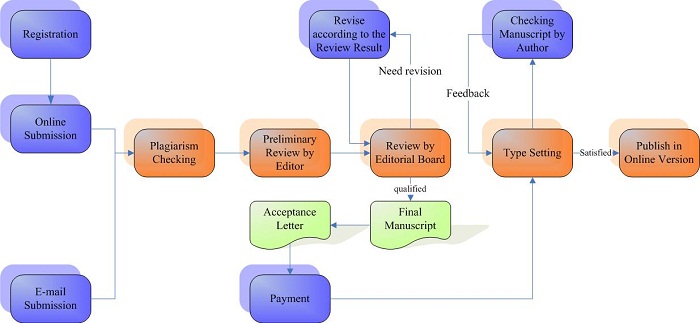 Announcements
Call for Papers

We are calling for submission of papers. Please submit your manuscripts online. You may also e-mail submissions to ra@scholink.org
Posted: 2018-12-05

Author Publication Fees

Original Article Publication: 300.00 (USD)

Book Review, Study Protocol, Case Study,  Short Communication, Short Research Report (Within 2000 Words): 200.00(USD)

If this paper is accepted for publication, you will be asked to pay an Article Publication Fee to cover publications costs.

Posted: 2016-11-23
Vol 4, No 1 (2019)
Research in Agriculture Vol. 4, No. 1, 2019, Online Version First
Table of Contents
Articles
| | | |
| --- | --- | --- |
| | Azaz Ali Khan, Gohar Ayub, Abdul Haseeb, Muhammad Numan Khan, Fayaz Ali, Husain Ahamd | p1 |
| | | |
| --- | --- | --- |
| | Antonio F. P. Oviedo, Marcel Bursztyn, Saulo R. Filho, Diego Lindoso | p10 |
| | | |
| --- | --- | --- |
| | Mardawilis -, Eddiwan - | p29 |
| | | |
| --- | --- | --- |
| | Coulibaly Z. C. T. Stephen, Noufe Tiatite, Pale Siebou, Yonli Djibril, Prasad P. V. Vara, Zachary P. Stewart, Mason C. Stephen, Traore Hamidou, Fofana Souleymane | p38 |