Sustainability in Environment (SE) is the official open access journal of Scholink.In order to give all researchers equal opportunity to share their ideas, SE adopts double-blind peer-review.

Sustainability in Environment focuses on scholarly research and practical experience of a wide range of research areas within the general field of environment which covers, but is not limited to the following areas:

Recycling
Climate Change
Biological Research
New-Style Energy
Energy Conversion
Waste Disposal Strategies
Environmental Technologies
Processes Linking Environments
Urban Planning and Development
Environmental Economics and Policy
Ecology and Sustainable Development
Behaviors that Support or Thwart Human Well-Being
Evaluation and Management of Environmental Risk and Safety

------------------------------------------------------------------------------
We welcome scholars and researchers engaged in the related fields to submit their manuscripts to SE. Both of online submission and E-mail submission (se@scholink.org) are acceptable.

      Index/List/Archive     

    CrossRef
    LinkedIn
    OALib
    Research Bib
    Refseek academic search engine
    Yahoo
    Academia.edu
    Library and Archives Canada
    Lockss
    PKP Open Archives Harvester
    Google Scholar
    Canadiana
    Standard Periodical Directory
    Academic Journal Articles
    AMICUS
    Bielefeld Academic Search Engine (BASE)
    CrossCheck
    Cosmos Impact Factor
    Directory of Research Journals Indexing (DRJI)
    Electronic Journals Library (EZB)
    Global Impact Factor (GIF)
    Journalseek
    NewJour
    Scientific Indexing Service (SIS)
    Universal Impact Factor
    Open J-Gate
    Base Search

Open access: Sustainability in Environment is available online to the reader "without financial, legal, or technical barriers other than those inseparable from gaining access to the internet itself".

Peer review: Sustainability in Environment takes peer review policy. Peer review is the evaluation of work by one or more people of similar competence to the producers of the work (peers).

 
Journal Publishing Flowchart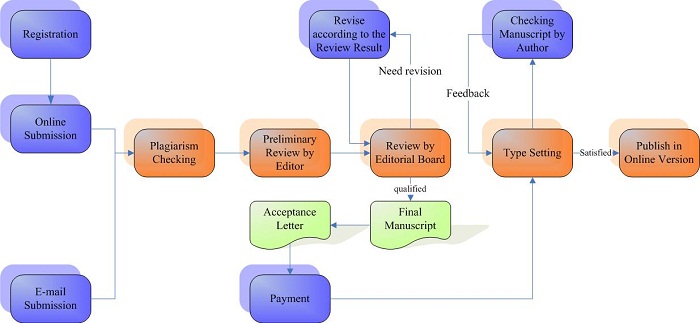 Announcements
Call for Original Papers: Vol 8, No 4, November 2023

We are calling for submission of papers for Vol. 8, No. 4, 2023 (Deadline: November 8, 2023). Please submit your manuscripts online. You may also e-mail submissions to se@scholink.org

We also would like to cooperate with other institutions to publish special issues.

To publish a special issue, please contact with the editor se@scholink.org

 

If you are interested to be a reviewer, we welcome you to join us. Please Download the application formhttp://www.scholink.org/doc/Application%20Form%20for%20Editorial%20Board%20Members.doc, fill in your information and send it to the editor: se@scholink.org

Please pay attention to the basic requirement to editorial members:

1. Possess a doctorial degree.

2. Research area is relative to the subject of journal.

3. Proficiency in English.

Posted: 2016-01-08
Vol 8, No 4 (2023)
Sustainability in Environment Vol. 8, No. 4, 2023, Online Version First
Table of Contents
Articles
| | | |
| --- | --- | --- |
| | Modupe Abeke Oshatunberu, Adebayo Oladimeji, Sawyerr Olawale Henry, Opasola Afolabi Olaniyan, Morufu Olalekan Raimi | p1 |
| | | |
| --- | --- | --- |
| | Tuhina Parida, Lipika Sahoo | p35 |
| | | |
| --- | --- | --- |
| | Jie Zhongwei, Wu Huijun, Lan Xinrong, Deng Shufeng, Zhang Yu | p57 |
| | | |
| --- | --- | --- |
| | Zhou Jiale, Zhang Yuan | p72 |
| | | |
| --- | --- | --- |
| | Fangdong Zhou, Yanwen Yu, Pinlu Cao, Liangliang Jiang, Shanshan Yao | p92 |
| | | |
| --- | --- | --- |
| | N'tani Chingaipe, Rikun Wen, Brian Lungu, Emmanuel Banda | p118 |