Education, Society and Human Studies (ESHS) is the first journal of Scholink in the field of educational and social science. The mission of ESHS is to provide a high-level platform for experts and scholars all over the world to share their latest ideas of educational and social science and foster the prosperity of the discipline.

We would welcome scholars and researchers engaging in the related field to submit your manuscripts to WJSSR. Both of online submission and E-mail submission (eshs@scholink.org) are acceptable.

-----------------------------------------------------------------

The journal focuses on the following fields:

Sociology
Anthropology
Economics
Political science
Psychology
Education
Language and linguistics
Law
History
Culture
Environment
Human

The journal is indexed with:


Base Research
CrossRef
Linkedin
LOCKSS
Open J-Gate
Scientific Indexing Service (SIS)
Yahoo
WorldCat

Open access: Education, Society and Human Studies is available online to the reader "without financial, legal, or technical barriers other than those inseparable from gaining access to the internet itself."

Peer review: Education, Society and Human Studies takes peer review policy. Peer review is the evaluation of work by one or more people of similar competence to the producers of the work (peers).

 
Journal Publishing Flowchart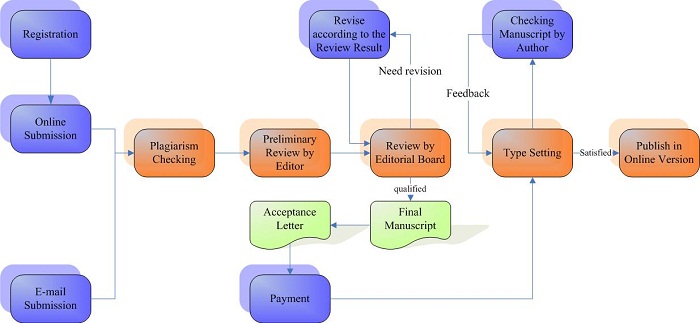 Announcements
Call for Papers for Vol. 5, No. 1, 2024

We are calling for submission of papers for Vol. 5, No. 1, 2024. If you have other new, unpublished manuscripts that might fit within our subject areas, please consider submitting to the journal. You could submit your manuscripts online or e-mail submissions to eshs@scholink.org
Posted: 2023-12-04

Call for Papers for Vol. 4, No. 3, 2023

We are calling for submission of papers for Vol. 4, No. 3, 2023. If you have other new, unpublished manuscripts that might fit within our subject areas, please consider submitting to the journal. You could submit your manuscripts online or e-mail submissions to eshs@scholink.org
Posted: 2023-09-02

Call for Papers for Vol. 4, No. 2, 2023

We are calling for submission of papers for Vol. 4, No. 2, 2023. If you have other new, unpublished manuscripts that might fit within our subject areas, please consider submitting to the journal. You could submit your manuscripts online or e-mail submissions to eshs@scholink.org
Posted: 2023-03-05

Call for Papers for Vol. 4, No. 1, March, 2023

We are calling for submission of papers for Vol. 4, No. 1, 2023. If you have other new, unpublished manuscripts that might fit within our subject areas, please consider submitting to the journal. You could submit your manuscripts online or e-mail submissions to eshs@scholink.org
Posted: 2022-12-01

Call for Papers for Vol. 3, No. 3, September, 2022

We are calling for submission of papers for Vol. 3, No. 3, 2022. If you have other new, unpublished manuscripts that might fit within our subject areas, please consider submitting to the journal. You could submit your manuscripts online or e-mail submissions to eshs@scholink.org
Posted: 2022-06-02
Vol 5, No 1 (2024)
Education, Society and Human Studies Vol. 5, No. 1, 2024, Online Version First
Table of Contents