Social Science, Humanities and Sustainability Research (SSHSR) is an international open-access journal published by Scholink. The journal aims to provide a high-level platform for scholars and researchers all over the world to share latest findings and views in the field of Social Scienece, Humanities and Sustainability Research.

We would welcome scholars and researchers engaging in the related field to submit your manuscripts which are complete unpublished and original works and not under review in any other journals to Social Science, Humanities and Sustainability Research. Both of online submissions and E-mail submission (sshsr@scholink.org) are acceptable. 

------------------------------------------------

The journal includes, but is not limited to the following fields:

Sociology
Social Sciences and Humanities
Anthropology
Education
Economics
Arts and Culture
Environmental Sustainability
Psychology
History
Sustainable of Agricultural systems
Sustainable Land Development
Urban Planning and Development
Renewable and Sustainable Energy
Public Administration
Political science
Management
Law
Green Construction and Sustainable Development
Ecology and Sustainable Development
Climate change




The journal will feature: Descriptive Articles, Research Reports, Relevant Reviews, Short Communications, Viewpoint Commentaries, and Case Studies. All submitted articles will be peer reviewed.

 
Journal Publishing Flowchart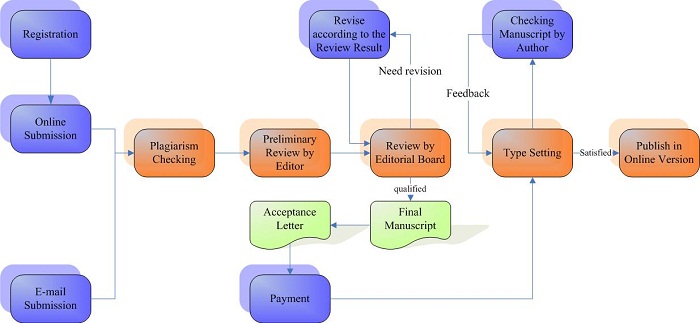 Announcements
Call for Papers for Vol. 1, No. 1, 2020

We are calling for submission of papers for Vol. 1, No. 1, 2020. If you have other new, unpublished manuscripts that might fit within our subject areas, please consider submitting to the journal. You could submit your manuscripts online or e-mail submissions to sshsr@scholink.org
Posted: 2020-01-16

Recruit Reviewers

We are recruiting reviewers for our journal. If you are interested in this position of reviewing submissions, we welcome you to join us. Please download and finish the application form at

http://www.scholink.org/doc/Application%20Form%20for%20Editorial%20Board%20Members.doc

Please send the completed application form to the editor: sshsr@scholink.org
Posted: 2020-01-16

Social Scienece, Humanities and Sustainability Research has been included in CrossRef

We have the great pleasure of announcing that Social Scienece, Humanities and Sustainability Research has been included in CrossRef. Interested authors are strongly encouraged to submit their quality articles for review and publication.
Posted: 2020-01-16
Vol 4, No 5 (2023)
Social Science, Humanities and Sustainability Research Vol. 4, No. 5, 2023, online version first
Table of Contents
Articles
| | | |
| --- | --- | --- |
| | Oruonye, E. D. PhD, Emmanuel, J., Ahmed, Y. M., PhD, Musa, D. G. | p18 |
| | | |
| --- | --- | --- |
| | dott. Giovanni Antonio COSSIGA | p36 |