World Journal of Social Science Research (WJSSR) is the first journal of Scholink in the field of social science. The mission of WJSSR is to provide a high-level platform for experts and scholars all over the world to share their latest ideas of social science and foster the prosperity of the discipline.

We would welcome scholars and researchers engaging in the related field to submit your manuscripts to WJSSR. Both of online submission and E-mail submission (wjssr@scholink.org) are acceptable.

-----------------------------------------------------------------

The journal focuses on the following fields:

Sociology
Anthropology
Economics
Political science
Psychology
Education
Language and linguistics
Law
History
Culture
Environment
Food
Health
Nutrition
Social Sciences and Humanities
Arts and Culture
Public Administration
Management
Intelligent Information
Teaching and Learning
Agriculture
Engineer
Science and techniques
Urban research
Nursing

Sustainability

The journal is indexed with:


Academia
Academic Journal Articles
AMICUS
Base Research
CrossCheck
CrossRef
Cosmos Impact Factor
Directory of Research Journals Indexing (DRJI)
Electronic Journals Library (EZB)
Global Impact Factor (GIF)
Google Scholar
Journalseek
Linkedin
LOCKSS
Library and Archives Canada
Open J-Gate
PKP Open Archives Harvester
ResearchBib
Scientific Indexing Service (SIS)
Standard Periodical Directory
Universal Impact Factor
Yahoo
Worldcat
WZB Library
Zeitschriftendatenbank (ZDB)

Open access: World Journal of Social Science Research is available online to the reader "without financial, legal, or technical barriers other than those inseparable from gaining access to the internet itself."

Peer review: World Journal of Social Science Research takes peer review policy. Peer review is the evaluation of work by one or more people of similar competence to the producers of the work (peers).

 

 

 
Journal Publishing Flowchart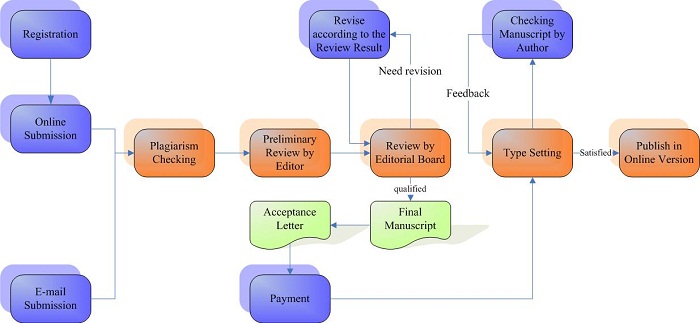 Announcements
Call for Papers for Vol. 10, No. 4, December, 2023

We are calling for submission of papers for Vol. 10, No. 4, 2023. Please submit your manuscripts online. You may also e-mail submissions to wjssr@scholink.org
Posted: 2023-09-02

Call for Papers for Vol. 10, No. 3, September, 2023

We are calling for submission of papers for Vol. 10, No. 3, 2023. Please submit your manuscripts online. You may also e-mail submissions to wjssr@scholink.org
Posted: 2023-06-05

Call for Papers for Vol. 10, No. 2, June, 2023

We are calling for submission of papers for Vol. 10, No. 2, 2023. Please submit your manuscripts online. You may also e-mail submissions to wjssr@scholink.org
Posted: 2023-03-05
Vol 10, No 4 (2023)
World Journal of Social Science Research Vol. 10, No. 4, 2023, Online Version First
Table of Contents
Articles
| | | |
| --- | --- | --- |
| | Asadzandi M., Seyed Kalal A. | p17 |