Frontiers in Education Technology (FET) is an international open-access journal published by Scholink. The journal aims to provide a high-level platform for scholars and researchers all over the world to share latest findings and views in the field of Frontiers in Education Technology.

We would welcome scholars and researchers engaging in the related field to submit your manuscripts which are complete unpublished and original works and not under review in any other journals to Frontiers in Education Technology. Both of online submission and E-mail submission (fet@scholink.org) are acceptable. 

------------------------------------------------

The journal includes, but is not limited to the following fields:

 Blog Culture and Its Impact on Education
 Collaborative and Group Learning
 Curriculum Development
 Development of Learning Environment
 Education Administration
 Education Policy and Leadership
 Educational Psychology
 Educational Technology
 E-Learning and Knowledge Management
 Elementary Education
 Innovative Pedagogical Models
 Learning Systems Platforms
 Media Education
 Quality Management of E-Learning
 Reading Skill Education
 Science Education
 Tasks and Problem-Solving Processes
 Teaching and Learning Technologies
 Web-Based Learning Platforms

 

The journal will feature: Descriptive Articles, Research Reports, Relevant Reviews, Short Communications, Viewpoint Commentaries, and Case Studies. All submitted articles will be peer reviewed.

 
Journal Publishing Flowchart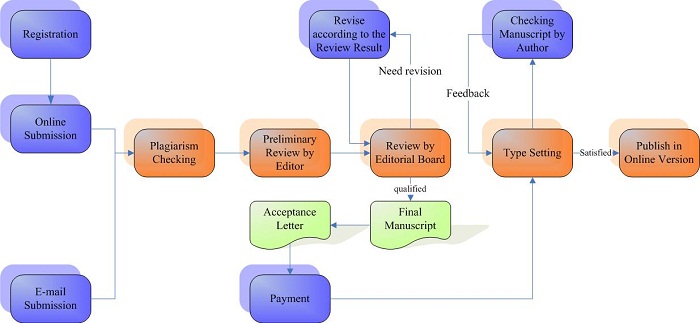 Announcements
Author Fees

Original Article Publication: 300.00 (USD)

Book Review, Study Protocol, Case Study,  Short Communication, Short Research Report (Within 2000 Words): 200.00 (USD)

If this paper is accepted for publication, you will be asked to pay an Article Publication Fee to cover publications costs.

Posted: 2017-12-07
Vol 6, No 4 (2023)
Frontiers in Education Technology Vol. 6, No. 4, 2023, Online Version First
Table of Contents
Articles
| | | |
| --- | --- | --- |
| | Dr. Bamidele Joke Fowowe-Ogunmilugba, Prof. Rotimi Adebayo Animasahun | p1 |
| | | |
| --- | --- | --- |
| | Lomonyang Ekwam, Fred N. Keraro, Joel K. Ng'eno | p27 |
| | | |
| --- | --- | --- |
| | Iswan, Siti Khumairoh | p41 |
| | | |
| --- | --- | --- |
| | Zipeng Zhou, Yunhai Liu | p81 |
| | | |
| --- | --- | --- |
| | Lili Shi, Yingquan Wang | p89 |