Studies in English Language Teaching (SELT) is the official open access journal of Scholink. In order to give all researchers equal opportunity to share their ideas, SELT adopts double-blind peer-review.

We would welcome scholars and researchers engaging in the related field to submit your manuscripts to SELT. Both of online submission and E-mail submission (selt@scholink.org) are acceptable.

------------------------------------------------------------------------

The journal includes, but is not limited to the following fields:

English language teaching
second language acquisition
applied linguistics teaching and learning
English Education

The journal is included in:

Directory of Research Journals Indexing
PKP Open Archives Harvester
Refseek academic search engine
Library and Archives Canada
Standard Periodical Directory
Electronic Journals Librar
Global Impact Factor (GIF)
Zeitschriftendatenbank (ZDB)
Scientific Indexing Service
Universal Impact Factor
Cosmos Impact Factor
Academic Journal Articles
Google Scholar
Open J-Gate
WZB Library
Journalseek
JournalTOCs
LOCKSS
WorldCat
Canadiana
Yahoo
AMICUS
NewJour
Lycos
OALib

Open access: Studies in English Language Teaching is available online to the reader "without financial, legal, or technical barriers other than those inseparable from gaining access to the internet itself."

Peer review: Studies in English Language Teaching takes peer review policy. Peer review is the evaluation of work by one or more people of similar competence to the producers of the work (peers).

 
Journal Publishing Flowchart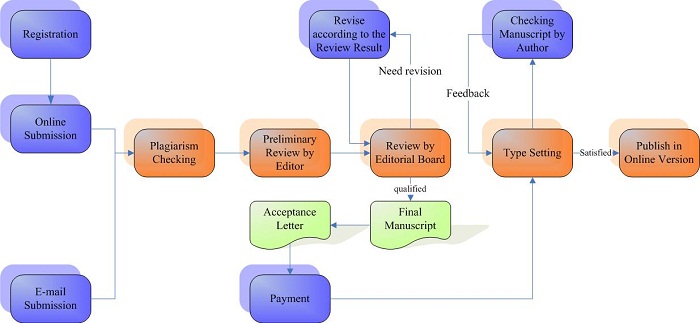 Announcements
Call for Papers for V4, N4, December, 2016

We are calling for submission of papers for V4, N4, December, 2016. Please submit your manuscripts online. You may also e-mail submissions to selt@scholink.org
Posted: 2016-09-20

Author Publication Fees

Article Publication: 200.00 (USD)
If this paper is accepted for publication, you will be asked to pay an Article Publication Fee to cover publications costs.
Posted: 2016-07-06
Vol 4, No 3 (2016)
Studies in English Language Teaching Vol. 4, No. 3, 2016, Online Version First
Table of Contents
Articles
| | | |
| --- | --- | --- |
| | Nima Shakouri, Shahriar Sarvari | p289 |
| | | |
| --- | --- | --- |
| | Bambang Yudi Cahyono, Rizky Amelia, Ira Mutiaraningrum | p314 |
| | | |
| --- | --- | --- |
| | Perpétue Romualde D. Mensah | p385 |