Journal of Education and Culture Studies (JECS) is an international, peer-reviewed, open-access journal published by the Scholink. It aims to promote excellence through dissemination of high-quality research findings, specialist knowledge, and discussion of professional issues that reflect the diversity of this field.

The journal publishes original research papers, case reports, and review articles. Both of online submission and E-mail submission (jecs@scholink.org) are acceptable. The online version of the journal is free to access and download.

------------------------------------------------------------------------

The journal includes, but is not limited to the following fields:

English education
Education method
Cultural studies
Cultural history
Arts and Leadership
Educational technology
Religions
Films and fashions
Communication studies
Political science
English literature and linguistics
Gender and education
Training, teaching and learning
Translation




Open access: Journal of Education and Culture Studies is available online to the reader "without financial, legal, or technical barriers other than those inseparable from gaining access to the internet itself."

Peer review: Journal of Education and Culture Studies takes peer review policy. Peer review is the evaluation of work by one or more people of similar competence to the producers of the work (peers).
Journal Publishing Flowchart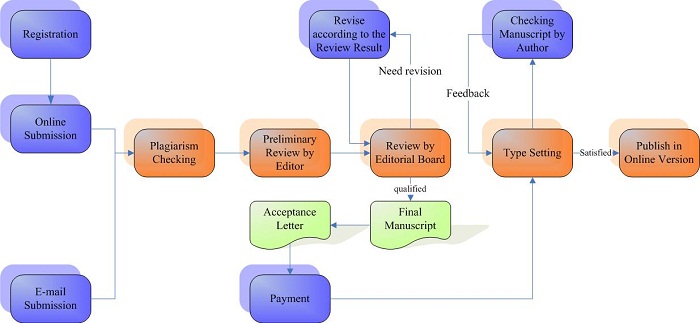 Announcements
Call for Papers for Vol. 7, No. 4, December 2023

We are calling for submission of papers for Vol. 7, No. 4, December 2023.

All submitted articles should be original and must not be under consideration for publication elsewhere.

Please submit your manuscripts online. You may also e-mail submissions to jecs@scholink.org

Posted: 2023-08-23

Journal of Education and Culture Studies is listed by Szczepanski List-EBSCO

Journal of Education and Culture Studies is listed by Szczepanski List-EBSCO.

Please submit your manuscripts online or e-mail submissions to jecs@scholink.org

Posted: 2022-11-08

Recruit Reviewers

If you are interested to be a reviewer, we welcome you to join us. Please download and finish the application form at

http://www.scholink.org/doc/Application%20Form%20for%20Editorial%20Board%20Members.doc

Then send the completed application form to the editor: jecs@scholink.org

Please pay attention to the basic requirement to reviewer:

1.    Possess a doctorial degree.

2.    Research area is relative to the subject of journal.

3.    Proficiency in English.

Posted: 2020-03-03
Vol 7, No 4 (2023)
Journal of Education and Culture Studies Vol. 7, No. 4, 2023, Online Version First
Table of Contents
Articles
| | | |
| --- | --- | --- |
| | Yi Song, Yan Wang | p1 |